It was a night to remember for Filipino content creators!
BDO Unibank held the 2023 BDO Buddies Awards last night at The Podium Roof Deck Garden in Mandaluyong City to recognize outstanding online content creators who advocated for financial literacy and inclusion among their followers and viewers last year.
Here is the complete list of winners:
The Digital Dynamo of the Year award is given to content creators whose efforts have resulted in the widespread sharing of BDO's messages and advocacies through their posts' engagements. This year, the Digital Dynamo of the Year award was given to Reylen P. Castro of Made It Through Mum (1st Place), Maria Sigrid D. Lo of Lovingly Mama (2nd Place), and Laida Angelique C. Eneroof Mrs. Enero Diaries (3rd Place)
The Storyteller of the Year award is given to the content creators who transform news releases into fresh and engaging content that appears organic in their social media pages and platforms. The winners for this category were Irwin Allen Rivera of Swirling Over Coffee (1st Place), Berlin D. Maynigo of Momi Berlin (2nd Place), and Philip Andrew Mayol of Cebu Finest (3rd Place).
The Influencer of the Year Award was determined based on the content creators' strategy and effectiveness in generating consistent interest and engagement for BDO-related posts. Awardees for this category were Berlin D. Maynigo of Momi Berlin (1st Place), Maria Sigrid D. Lo of Lovingly Mama (2nd Place), and Ma. Lyzette T. Bongon of Life with Lhyzie (3rd Place).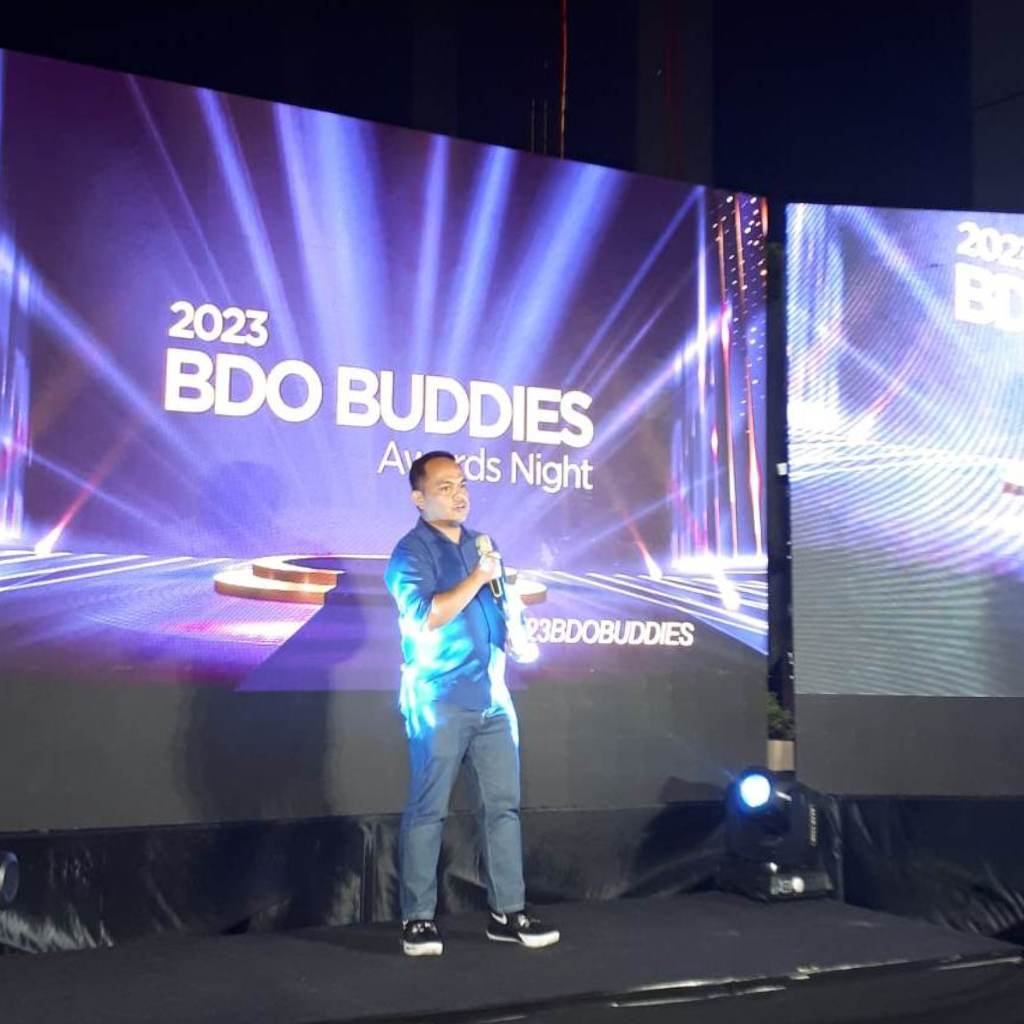 Richard H. Mamuyac of The Newsmakers was named the Brand Guardian of the Year, an award given to the content creator who displayed initiative, resourcefulness and zeal in supporting BDO's stories and advocacies
For the Content Creation Contest, creators sent entries that adhered to the BDO's advocacies of financial inclusion, technology and innovation and were categorized to two formats; namely best article and best video. The winners for the best story category were Berlin D. Maynigo for Luzon; Ramil P. Hinolan for Visayas; and Rubelito B. Gunayan for Mindanao. As for best video, the winners were Richard H. Mamuyac for Luzon; and Maria Sigrid D. Lo for Visayas.
Meanwhile, Marc Kenneth L. Marquez of Signed MARCO won the biggest award of the night and was named BDO Buddy of the Year.
BDO continues to uphold its unwavering dedication to promoting financial inclusion in the Philippines. The bank takes great pride in acknowledging and celebrating content creators who share this vision and who actively contribute to the financial education of Filipinos. BDO's "We Find Ways" mindset drives its commitment to making banking accessible to all Filipinos while continuing to be a champion for a more inclusive financial industry.